Skills to get ahead in the real world.
Gain qualifications, learn life skills, discover a joy for learning.
YG is here to support you every step of the way. We offer a relaxed and informal environment that encourages you to take the lead. You'll find yourself working in groups or one-to-one, trying new things, setting yourself goals and pushing your boundaries.
Under 16's
YG work with education providers to support young people who have dis-engaged. Whatever the reason, whether it be because of mental health, neurodiversity or behavioural challenges. You will work one-to-one with our Youth Workers who will support you to take steps towards re-engaging in education. They will help you enjoy learning again, help you let the school know what you need and explore how you can make changes at home to feel supported.

To get involved in this work your education provider must make a referral to YG. This usually happens through a TALC – Team Around Locality Cluster. Click below to read more about TALC or contact us if you would like to discuss how we can help.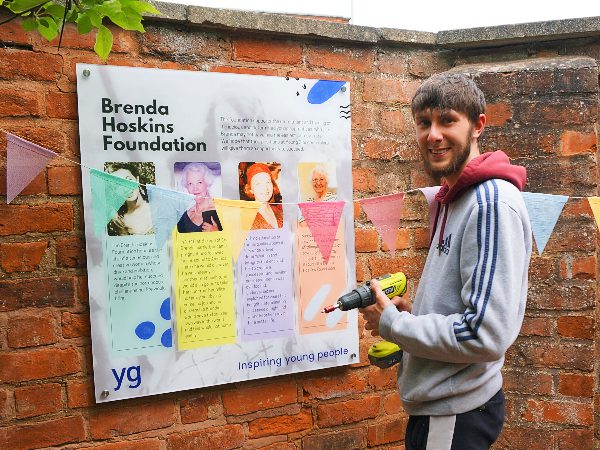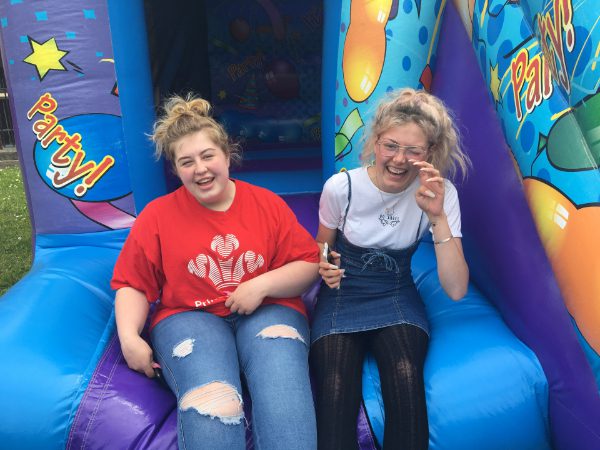 Over 16's
Preparing you for the world of work with training, qualification and new skills. Whether you fancy working one-to-one or as part of a group, if you are 16-25 we have lots of ways to help. We offer courses like the Prince's Trust Team programme that will help build your confidence. Work experience opportunities with local businesses to help improve how you communicate with different people. Volunteering opportunities to help you gain experience or qualifications and short courses to boost your CV. YG offers a relaxed and informal environment that encourages you to take the lead, get stuck in, have real life experiences, try new activities and show yourself just what you are capable of.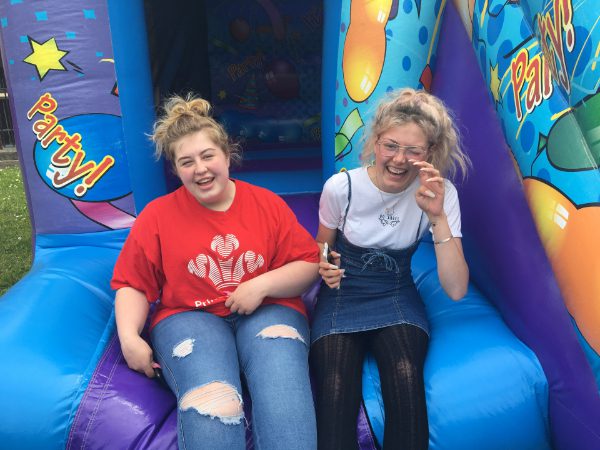 Free Workshops and Training at YG
We often have workshops available to help young people develop news skills to improve your employability. To access our workshops we need you to complete our referral form. You can refer yourself to YG or someone can do it on your behalf. Please indicate on the form which workshops you are interested in. If you need help to complete the form one of our staff will be happy to work through it with you. Please visit the Contact Us page to request this support.
Level 2 Award in Food Saftey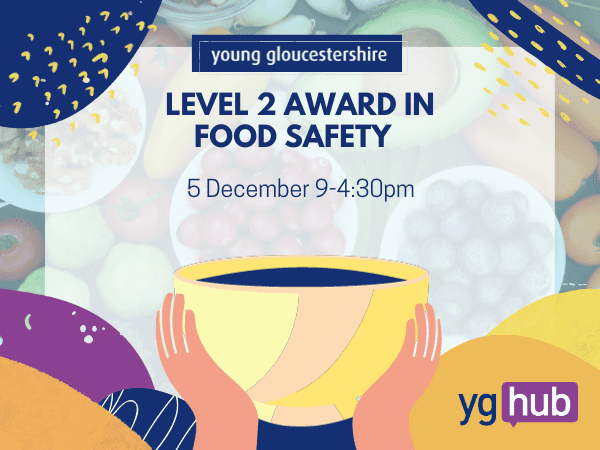 Thursday 9 November 2023
11-1pm at Graphic House, Gloucester
Gain valuable knowledge and skills in our Level 2 food safety course.
Frequently Asked Questions
Will attending a training programme affect my Job Seekers Allowance?
No, we work closely with the Job Centre and will give you instructions to pass on to your adviser to make sure your benefits are not affected
When do your programmes start?
We have courses starting all the time so please give us a call to find out the next available start date.
How much will it cost me?
That's the best thing – all of YG's services are FREE. We will even pay your bus fare to help you get here every day. Just give us a call to see how we can help.
How do I get a place on one of your programmes?
Click the Access Services button at the top of the page to complete a referral form and a member of staff will be in touch to discuss the most appropriate programme for you.