Holiday Activity & Food Programme
Providing free family days out and activity camps.
School holidays can be a tricky time for some families because of increased costs (such as food and childcare) and reduced incomes. The Holiday Activities and Food programme (HAF) aims to bridge the gap and help reduce the stresses some families may be facing.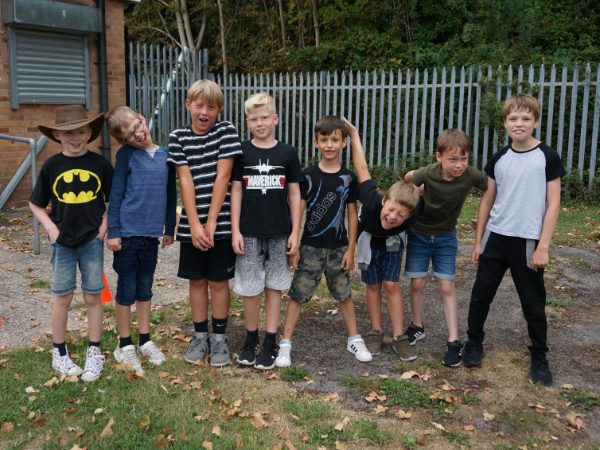 HAF is Back
We had a blast last Summer and can't wait to be back with you all in January 2024.

This winter, the HAF programme will run for four days from 2nd January to 5th January 2024. There may be some alternative delivery days depending on your district so make sure to follow your district lead on social media to make sure you're up to date on your local offer.

The Children's Activity Booking System (CABS) will go live on the 4th December. The holiday activities are incredibly popular so we recommend setting up your account as soon as possible so you are ready to go when the system is live. This year parents will also be able to log in to the system from the 27th November to have a look at what is going to be available so you are ready when the system goes live.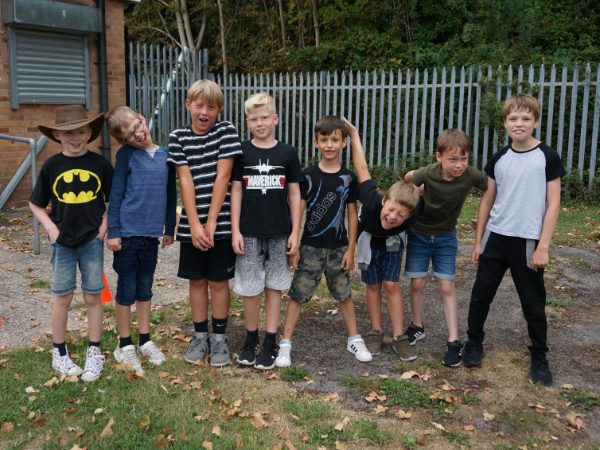 Who is the programme for?
Children aged between 4 – 16 living in or attending a school in the Tewkesbury District.
Priority is given to children who receive benefits-related free school meals but places are also available for children who are considered by the local authority as vulnerable or in need of this provision. This may include, for example:
Children assessed as being in need
Looked-after children
Children with an EHC plan (education, health and care)
Children assessed as otherwise vulnerable
Children living in areas of high deprivation
Children who have been impacted by the Covid pandemic.
If you are unsure if you are eligible for support please contact our team who will be happy to help.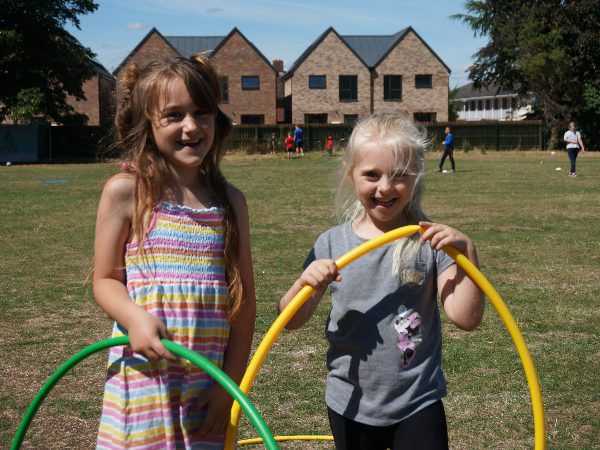 What we have on offer Winter 2023
Take a look below at all the ways we have been helping families during the school holidays.
Winter Camps and Trips
We work with loads of amazing providers to give you the best camps, this Winter we are pleased to work with:
Move more
Sportily
Red Banana Drama
Little Monsters
Goals Beyond Grass
Prostars
STEMworks
Inspire to Aspire
Family Activity Tokens
Family tokens were a huge hit with free family days out to;
• Paintballing
• Bugs 4 boarding
• Dinky street
• Funky laser tag
• Funky warehouse
• Cotswold farm park
Food Provision
If you are in receipt of Free-School meals and need help with food and energy costs, you can also apply for Gloucestershire County Council's Household Support Fund. Vouchers and financial support from the fund can be used to help with food, essential kitchen equipment, gas, electricity and water bills, and warm clothing and bedding. To find out more, visit: Household Support Fund .
In addition we have £50 COOP Gift Cards to give to for HAP families (those not receiving free school meals). You can book yours on the Children's Activity Booking System (CABS). Please arrange with our HAF team to pick up from our Gloucester Dock office.
Drop-in and Chat
Our Hub, based in Tewkesbury High Street is open Tuesday – Thursday 9-5pm so you can pop in and chat to our youth workers.
When you Need Help:
Our Community Connectors are available to help you with the sign up process but can also offer support with:
Transport to and from activities
IT support when registering, booking and cancelling activities.
Accessing the Household Support Fund.
Signposting you to other support over the holidays.
Finding suitable SEND provision.
Our Community Connector is available Monday – Friday 9-5pm Tel: 07757 730 844
Our wider HAF team is available to help with enquiries Mondays & Tuesdays, Thursdays & Fridays 10-4pm
Email: HAF@youngglos.org.uk or call 07833 942 918.
Unfortunately messages cannot be answered outside of these times.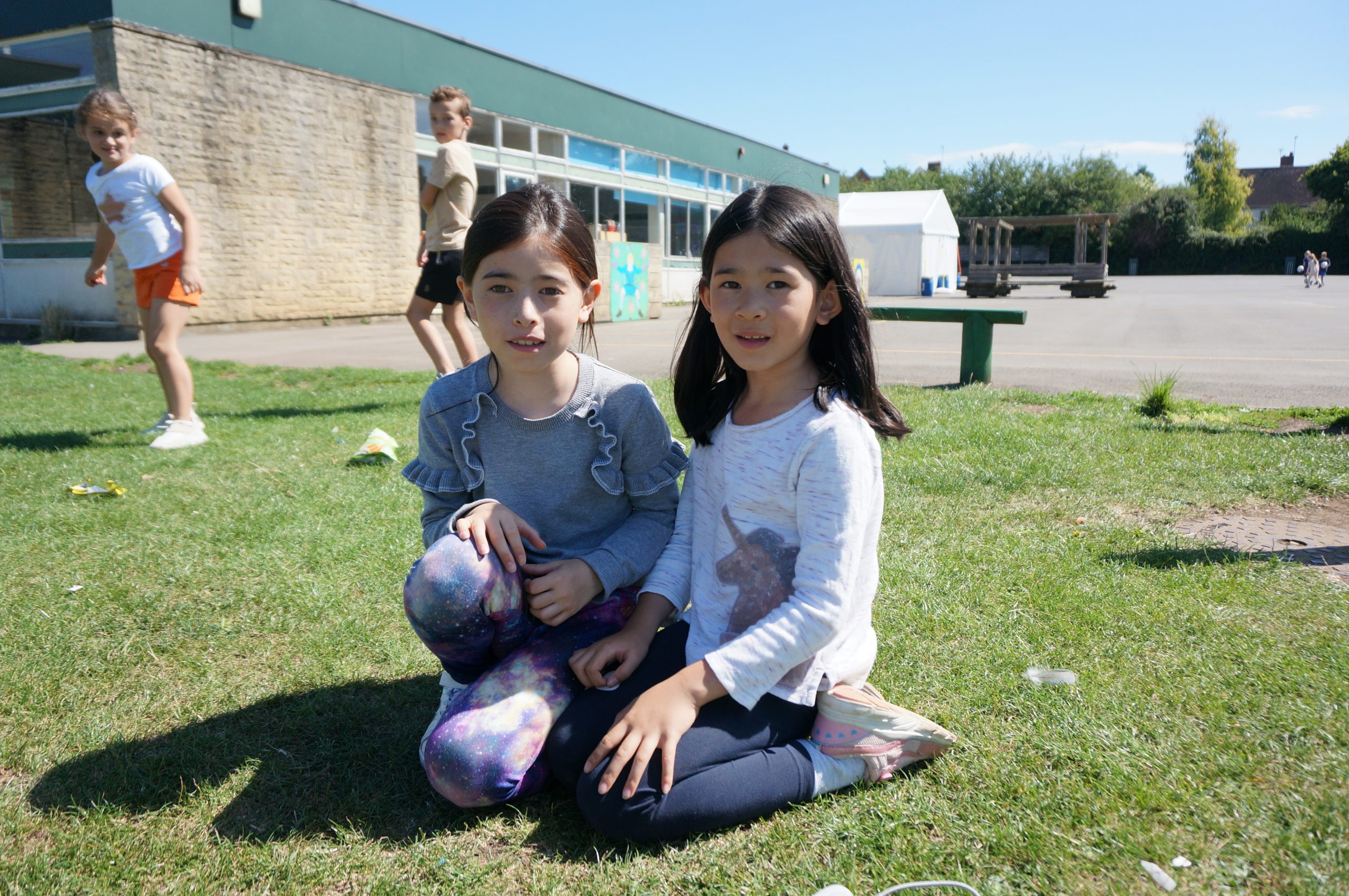 Extra Resources to Help you this Summer
Below find some resources that will help you plan your summer and fill your days with fun activities and healthy food.
Local Directories
Looking for fun activities in your area, the links below will take you to online directories listing lots of local activities and events for children and families, what's more lots of the events are FREE!
Food a Fact of Life
This website has lots of free resources for teaching young people aged 3-16 years about where food comes from, cooking and healthy eating.
GCC Access to food, activities and wellbeing during the holidays
Gloucestershire County Council have created this fabulous booklet full of advice and guidance for families this Summer.
Recipes, by parents for parents.
Back in the Spring YG worked with parents to produce this short booklet of simple family favourite recipes and tips for staying happy and healthy.
Alternatively, get in touch!
Main Office
01452 501008
getinvolved@youngglos.org.uk
The Old Dock Office, Commercial Road, Gloucester, GL1 2EB
Mon-Fri 9am-5pm
YG Hub Gloucester
Graphic House, Greyfriars, Gloucester GL1 1TS
Tuesday – Thursday 11-3pm: By Appointment Only
YG Hub Tewkesbury
152 High Street, Tewkesbury, GL20 5JP
Tuesday – Thursday 9-5pm
YG Hub Cheltenham
16 Imperial Square, Cheltenham, GL50 1QZ
By Appointment Only
We also regularly work out of community buildings across the whole county. Contact us to find out where we are working near you.