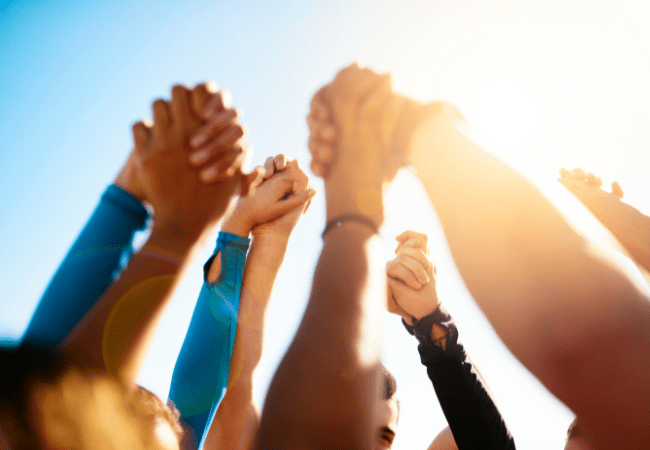 Infobuzz and Young Gloucestershire
Two Charities Joining Together
Chief Operations Officer, Alicia Wynn, talks to us about the historic relationship between Young Gloucestershire and Infobuzz and the journey that has lead the two charities to officially come together.
"Young Gloucestershire and Infobuzz have had a long-standing relationship spanning over 20 years, with Infobuzz originally starting out as a project within Young Gloucestershire. The time came when Infobuzz had developed its own identify and remit of services and was ready to stand alone as an independent charity. In 2005 Infobuzz took the step to fly the nest and set themselves up as a charity and company in their own right.
"After a number of years of successful delivery of therapeutic interventions, substance misuse support, counselling and professional training, the uncertain world of running a charity in the voluntary and community sector meant that Infobuzz hit a period of financial instability. The charity sought ways to strengthen themselves to ensure their vital work was not lost and in 2016 Infobuzz and Young Gloucestershire formed a formal partnership.
"Infobuzz became YG's sister charity and moved back into the family home. Sharing a building, resources, management and infrastructure meant that Infobuzz could focus on continuing to support children, young people and families in Gloucestershire whilst reducing their overheads. This was initially a temporary plan until Covid got in the way.
"In the time that followed the pandemic Infobuzz's board and Senior Management Team have been exploring what Infobuzz's next steps would be; whether to grow again as a charity in its own right or make a more formal move into Young Gloucestershire. A huge amount of time and energy has been spent working these options through with one thought in mind, what is best for existing and potential service users?
"Both Infobuzz and Young Gloucestershire have aligning vision, mission and values and it was digging into these shared visions that the decision was made to for the charities to formally come together. We know we are stronger together and our union will enable us to create a greater positive impact to those that need us.
"As of 27 October 2023 Infobuzz will move into Young Gloucestershire once again as department offering family support. The charity will bring with it the incredible and skilled staff team and a diverse and effective range of projects. The future is looking exciting. We know that this move will enable the growth of services and will diversify the support offered by Young Gloucestershire to encompass young people and now also families within our communities.
"We know the need still outweighs the resource we have available. Our focus for the next few years will be to grow our support for the children and families of offenders, families where there is a child or young person struggling with mental health and families that have a child or young person exploring their gender."
If you are working with a family of young person and would like to access our services please click here
If you are working with a family of young person and would like to access our services please click here
You may also like...
YG's Warm and Well Evenings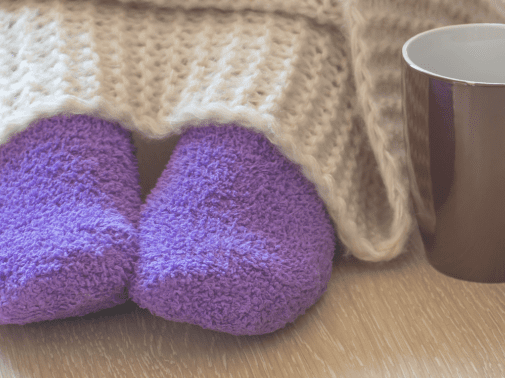 Gaming and Mental Health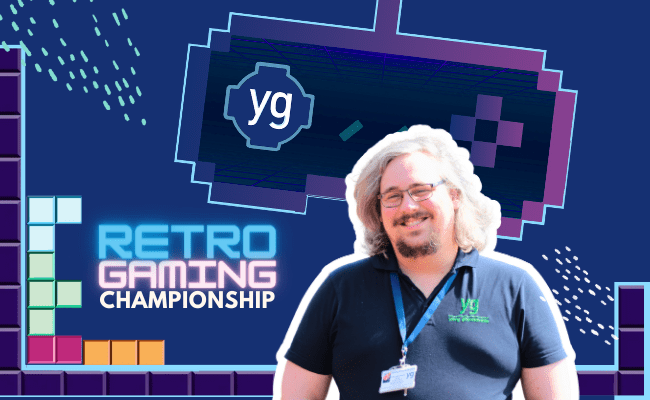 Canine Therapy's Healing Touch with Abi and Maisie at Young Gloucestershire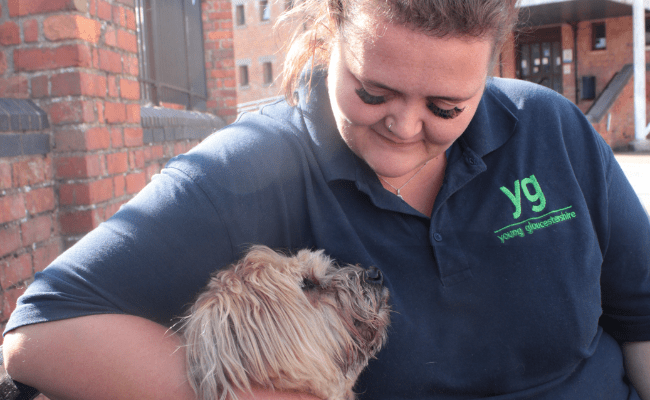 Tackling Myths around Suicide