Charities Announce Appointment of New COO.
Young Gloucestershire and Infobuzz are pleased to announce the appointment of Alicia Wynn to the role of Chief Operations Officer.
This new role reflects the continued growth of the charities and their ambitions for the future. Although this is a new role we are pleased to appoint Alicia who has been working with YG for over ten years, joining the charity initially as a sessional Youth Worker working one night a week in a youth club. Alicia talks to us about her aims for the role and how her experience of working with YG will aid her strategic direction.
"I joined YG back when I was studying for a Degree in Youth work. I had been working in a children's home before and a friend of mine was a youth worker. I thought, yes, that looks like something I would be interested in. I wanted a career that I loved. Something I could build and develop and ultimately be a role model and inspiration for my children and those around me. I started out working with YG's young parents' group and it all grew from there. I didn't join the charity with an idea I would work my way up to management, but actually it is my on the ground experience that I like to think has really helped develop my management style.
"I learnt so much from working with the young parents group. They were a wonderful and vibrant group, full of energy, but also complex, with many challenges and often safeguarding concerns. I learnt a lot during this time, both about myself and the types of challenges young people were facing. I learnt about 'the system' and how I could support young people that were a part of it. It made me realise how important it is for young people to have a positive relationship with a professional that focuses on what they can do rather than what they can't.
"It also made me seek out additional training and development as I wanted to be sure I could offer the best advice and support. It was this project that really opened my eyes to safeguarding. Safeguarding became a large part of my studies and informed my research projects. This drove my ambition to become Lead of Safeguarding for YG.
"I continued to work in delivery at YG's drop-in centre called 'The Link' I spent six years there and I loved everything about it. I loved the chaos and the unknown that came through the door. A different challenge every day. I loved the diversity of the issues and working it out together with young people.
"I believe it was these experiences early on in my career that helped me to later take the leap to a Senior Management role and Designated Safeguarding Lead. It's that on the ground experience that I keep with me every time I make strategic decisions about the charity's delivery. Through out my years with Young Gloucestershire I have also built connections in the sector and grown my understanding of the collaborative work that goes on to support young people in our county.
"This latest move to COO is a big step, but one I am excited to take. Both for myself and for the charities – this is a joint role for Young Gloucestershire and Infobuzz, a new role for both charities that is needed as a direct result of the growth and development that we have made over the recent years. Covid proved a challenging time for everyone and for us to have survived and managed to adapt and respond to the needs of our service users throughout this period, was something I was incredibly proud to be a part of.
"In order to thrive through this next phase, we must continue to adapt, diversify and innovate so we may expand and develop our services to meet the growing demand that we are finding amongst both young people and families. I look forward to helping YG and Infobuzz continue to take these next steps and while I do this I will still have the voice of young people, parents and families in my mind."
Young Gloucestershire and Infobuzz are proud to support the development and training of staff within our organisations. We value lived experience and are regularly recruiting for new and exciting roles. If you would like to explore working in the charity sector please take a look at out current vacancies.
You may also like...
YG's Warm and Well Evenings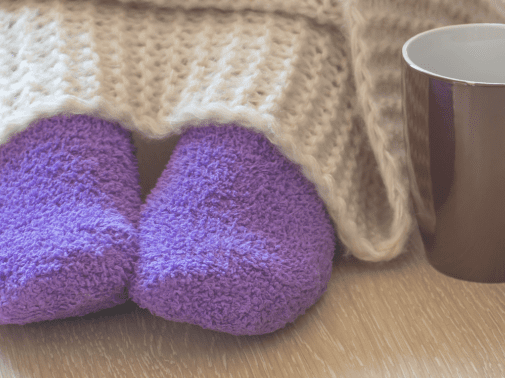 Two Charities Joining Together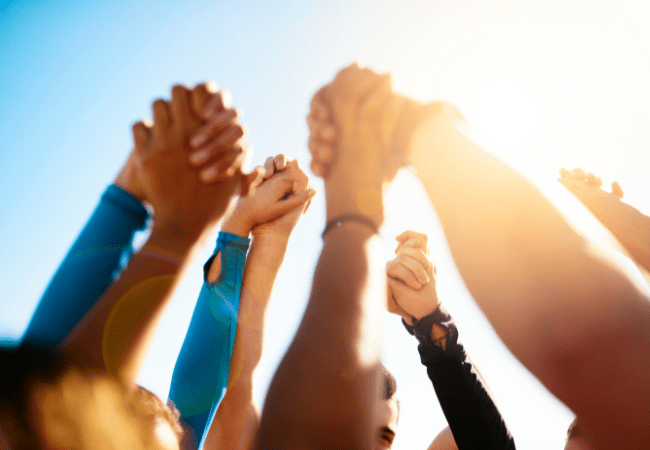 Gaming and Mental Health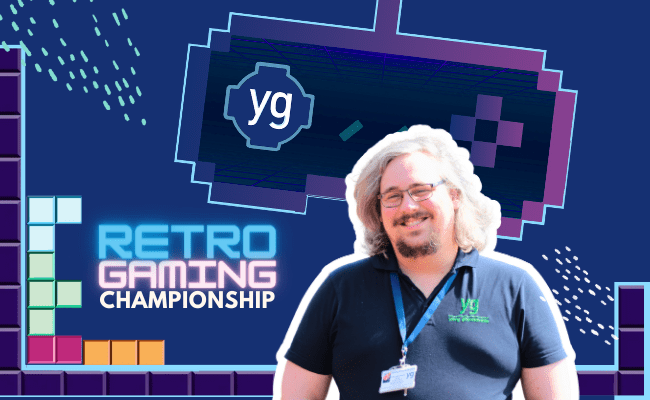 Canine Therapy's Healing Touch with Abi and Maisie at Young Gloucestershire