Brenda Hoskins Foundation
Supports the recruitment and training of tenacious and determined young apprentices.
27 April 2022
The Brenda Hoskins Foundation supports young people to make the most of life's opportunities.
The Foundation honours the life of a tenacious and creative women whose drive and ambition, would help her succeed despite the horrendous challenges her life would bring.
Brenda was born, with her twin brother in Cheltenham in 1929. In 1946 at the age of 16 she met and married an American Soldier and quickly fell pregnant with her son, David. Her husband returned to America for army duties only a week after their child was born.
Undeterred, with the help of her family, Brenda saved the cost of a ticket to the states. Taking her new-born child she made the arduous trip, spending seven days at sea with over 2,000 military personnel and 1,100 other citizens on the Queen Mary. Brenda arrived at her final destination only to discover her newly married husband was already in another relationship.
Brenda was alone in a foreign country with no family, no job and no citizenship. Her husband's family worked as managers of a farm and their employers took Brenda in, offering her and the baby a room. Brenda was dealt another blow when her now estranged husband took her child across state lines. She forged on alone taking any job she could find; cleaning and selling papers.
After finding work counting customers in a cinema, Brenda began to get noticed for her reliability, commitment and attention to detail. She was offered a Regional Manager position, was flown to another part of the country and put up in new accommodation. However when Brenda's new employer showed up at her door and propositioned her, it was Brenda's integrity that resulted once again in her becoming homeless and jobless in a new city.
Brenda took a room in a subsidised hotel for homeless women and began to start again. It was now, five years after arriving in America, when most might have given up, that Brenda would meet someone who would change her life. The wife of a doctor. Brenda took a job working as a 'live telephone answering service' for the busy doctor, taking messages and passing them on. This small new beginning would, at last, set Brenda on course for success.
Brenda and the doctor's wife slowly started to grow the new business. By luck rather than judgement Brenda inherited the business during the doctor's divorce from his wife. Finally Brenda is in the right place at the right time. Brenda continued to expand the business, taking on new clients in different industries, busy trades men like plumbers soon sign up to 'Answering Exchange Incorporated' and Brenda takes on staff of her own.
Ten years on, by 1963, Brenda has created a successful and thriving business.  With no education or formal qualifications it is Brenda's, drive, determination and integrity that brought her to this point. Her business continues to grow as she adapts to changes in technology.
In 1963 she also finally returns to the UK aged 34. She tracks down her twin brother and arrives on his doorstep in a full length fur coat. Quite a different vision from the 16 year old who boarded that boat. Brenda went on to reunite with friends and family including her estranged son, nieces and nephews. She continued to fly between the UK and the USA where her business remained. She would find the love of her life and end her days aged 91 in Cincinnati, Ohio, USA.
Brenda's journey was not an easy one, she was not given opportunities on a plate; she was overlooked, undervalued and exploited. Her grit, determination and sense of right and wrong kept her striving for a better life.
Brenda leaves behind a legacy of triumph in the face of adversity. Her energy and persistence will now live on through The Brenda Hoskins Apprenticeship Foundation. The Foundation will support the recruitment and training of three tenacious and determined young people, who like Brenda may not have had the easiest journey in life. The apprenticeship roles offered within Young Gloucestershire are;
Caretaker; bringing life to YG's buildings and grounds. This post will have a particular focus on developing the garden space, growing vegetables and fruits and ensuring the building is well maintained.
Receptionist; ensuring each person entering the YG building receives a friendly welcome. The role will focus on general administration.
Social Media Apprentice; creating vibrant content that will help increase awareness and understanding of the charity and the young people it supports.
Together Young Gloucestershire and the Foundation will offer training, progression and personal and practical support to these young people as they carve out their path to a better life. The roles will be advertised on our jobs page over the coming months.
You may also like...
YG's Warm and Well Evenings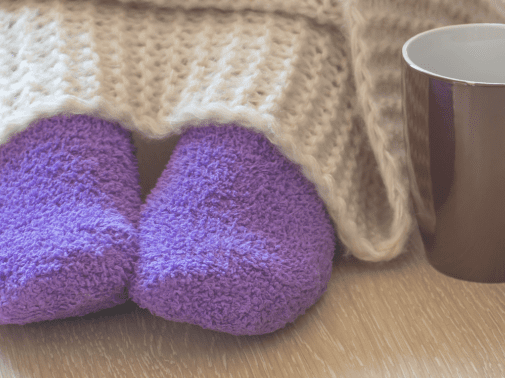 Two Charities Joining Together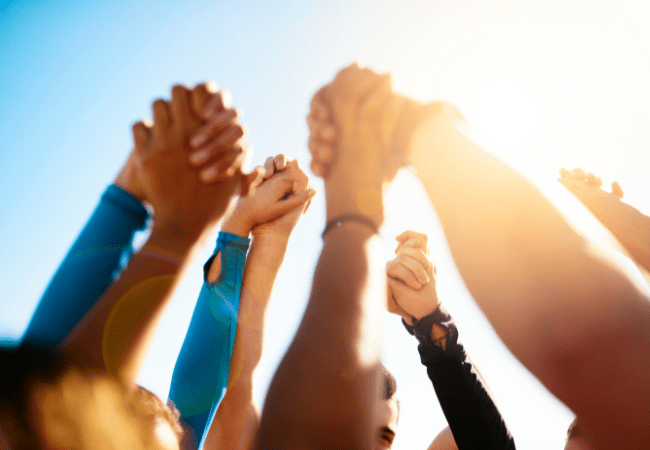 Gaming and Mental Health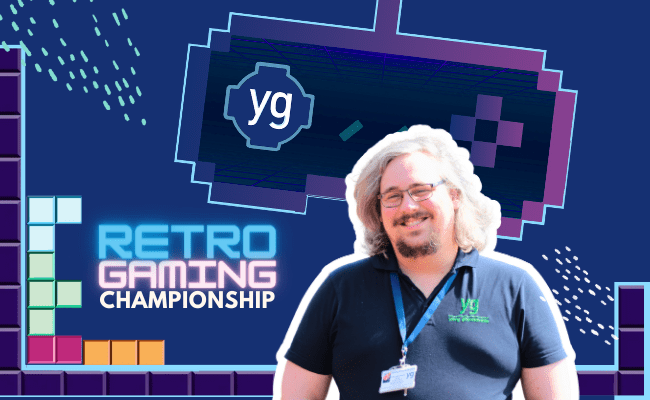 Canine Therapy's Healing Touch with Abi and Maisie at Young Gloucestershire